Dental implants offer one of the most effective and long-lasting ways to replace one or more missing teeth. Implants are titanium posts that are surgically placed in the jawbone to act just like tooth roots. As titanium is a durable metal that is very well tolerated by the body, these cylindrical posts eventually fuse with the bone, providing a firm foundation for a crown or bridge.
Implants can improve how you eat and speak, prevent shrinkage of the jawbone, and keep existing teeth firmly in place.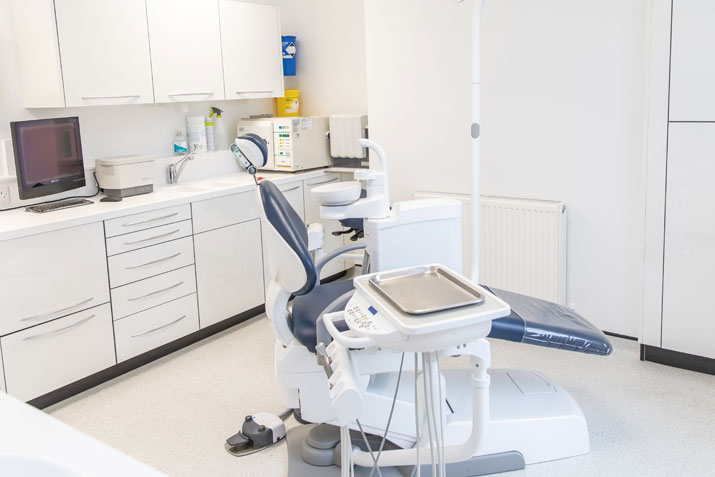 Why have implants?
Implants stay firmly in place.
Implants help protect the jawbone by keeping it stimulated and they prevent existing teeth from moving around.
They eliminate the speaking and chewing problems that may be caused by missing teeth or ill-fitting dentures.
They can provide a significant boost to your confidence by restoring your smile.
What does the treatment involve?
We carry out the implant consultation at our practice, which involves a full assessment of your general health, how your teeth fit together, your oral health and the density of your jaw bone.
We will refer you to our friends at the Dental Implant Clinic, Bath for the surgery part of your treatment. Their expert dental surgeons will place your implants there.
It will take time for the implant to fuse to your bone, a process known as osseointegration. We will provide a temporary restoration to protect the implant as it heals. Once fully healed, we can take impressions and have your restoration made, whether a crown, bridge or full arch. We can fit the restoration or you can have it fitted at the Dental Implant Clinic, Bath
Aftercare
You need to maintain good oral hygiene following treatment to ensure your implants remain trouble-free. If well looked after, with a regular brushing and flossing routine, they can last for many years. You should also attend regular check-ups so your dentist can make sure your implants stay in great condition.